---
US Society
Ding dong merrily in high orbit
From the
Financial Times
of Tue, 23 Dec 2014 18:10:51 GMT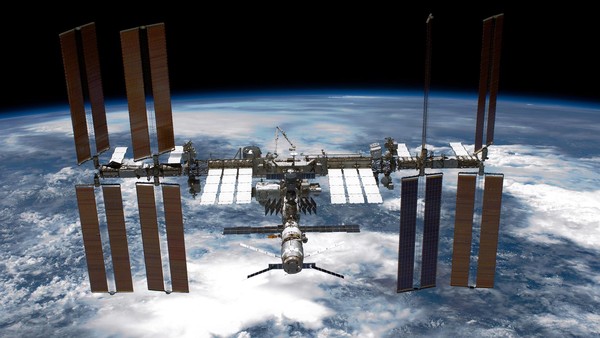 ©Getty
Hundreds of Facebook posts are urging parents around the world to take their children outside on Christmas Eve to scan the heavens for Santa Claus and his reindeer.
Assuming the skies are clear, there's a good chance they will see a bright light crossing the skies. With some imagination the light could be Santa — but it is actually the International Space Station, which has been orbiting the earth for the last 14 years.
The posts are pointing parents to Nasa's "Spot the Station" web page where they can find the exact time the ISS passes over their town (5.22pm in London and 6.35pm in New York). The campaign has snowballed, with thousands sharing posts over the last few weeks to keep the story of Santa the spaceman alive.
The bad news is that Santa's days may be numbered as doubts emerge over the survival of the ISS beyond 2020. There has been speculation that the Russians, whose support has been vital to the success of the station, might withdraw from the project sooner than expected. And though the US has agreed funding till 2024, it is questionable whether another such international space venture will take its place.
But some experts argue that the value of the space station has never been in its contribution to science, nor even as a staging post for exploration further out into space.
"It has not done a huge amount that has been useful," says Chris Lintott, professor of astrophysics at Oxford university and co-presenter of Britain's Sky at Night television series. "It never quite lived up to what we wanted it to be. It should have been much bigger and allowed us to do exciting experiments." But it was pared back until at one stage "the ISS stood for the Incredible Shrinking Station", he said.
He added that in the end, the ISS was more about discovering the effects on humans of spending long periods in space than in expanding mankind's knowledge of the universe.
Jean-Yves Le Gall, president of France's space agency, CNES, agrees that there are better ways of exploring space. "The future is mainly for robots which are cheaper and more efficient than human missions," he says.
But knowing the truth should not dim the magic this Christmas, says Prof Lintott. "There is something special about looking up and seeing this bright light and knowing there are people inside," he said. "I would urge parents to tell their children the real magic — that it works, that it is an incredible piece of engineering and there are six people inside getting ready to celebrate Christmas themselves."
---
This article is provided by DailyPaywall.com, which is published and distributed by Paolo Cirio Ltd., registered in England, number 8188080. Registered Office: Suite 36, 88-90 Hatton Garden, City of London, EC1 N8PG, United Kingdom. Paolo Cirio Ltd. alone is responsible and liable for information and services provided through Daily Paywall's newspaper and website.
---
Truth has a value, and now you can enjoy it!